I maintain a list of Twitter pitch parties via @RealLitBulbs, with the latest version always pinned to top of my profile. The complete list is always here: you can see when it was last updated, and peruse all pitch parties not just the ones that are upcoming.
I decided to create this list because sometimes there are contradictions in dates between websites and Twitter. I do the digging so you don't have to! If you see a mistake, or know of a pitch party not listed, please let me know.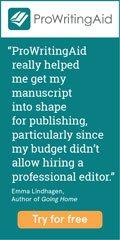 Subscribe if you'd like to get updates in your email, or follow me on Twitter to share my tweets. Follow @RealLitBulbs. Please retweet; don't copy and paste. I put a lot of work into this every month.
Last updated February 27, 2019
Coming Soon!
Feb 27 – #faithpitch – Website: www.littlelambbooks.com – Twitter: @Faith_Pitch
Mar 07 – #pitmad – Website: www.pitchwars.org – Twitter: @PitchWars
Mar 19 – #PBParty – Website: www.www.michellehuackwrites.com – Twitter: @Michelle4Laughs
Apr 6/7 – #revpit – Website: www.reviseresub.com – Twitter: @ReviseResub
Apr 23/24 – #DVpit – Website: www.dvpit.com – Twitter: @DVpit_
Likely Will Return (date not set)
#canlitpit – Website: www.digiwriting.com – Twitter: @DigiWriting
#CarinaPitch – Website: www.carinapress.com – Twitter: @CarinaPress
#IWSGpit – Website: www.insecurewriterssupportgroup.com – Twitter: @TheIWSG
#kisspitch – Website: www.allthekissing.com – Twitter: @allthekissing
#NoQS – Website: www.www.michellehuackwrites.com – Twitter: @Michelle4Laughs
#PBpitch – Website: www.pbpitch.com – Twitter: @PBPitchRocks
#peerpitch – Website: www.thescribblersonline.com – Twitter: @ScribblersBlog
#pg70pit – Website: www.larawillard.com – Twitter: @LaraEdits
#pit2pub – Website: www.kristinvanrisseghem.com – Twitter: @Pit2Pub
#pitdark – Website: www.jasonhuebinger.com – Twitter: @JasonHuebinger
#querykombat – Website: www.www.michellehuackwrites.com – Twitter: @Michelle4Laughs
#SFFpit – Website: www.dankoboldt.com – Twitter: @DanKoboldt
#sonofapitch – Website: www.kjhstories.blogspot.com – Twitter: @HamsteadKatie
#SunVSSnow – Website: www.www.michellehuackwrites.com – Twitter: @Michelle4Laughs
#WonderPitch – Website: www.wonderwritersblog.wordpress.com – Twitter: @Wonder_Writers
Likely Will Not Return
#1st250 – Website: www.thescribblersonline.com – Twitter: @ScribblersBlog
#Adpit – Website: www.heidinorrod.wordpress.com – Twitter: @Heidi_Norrod
#GUTGAA – Website: www.deanabarnhart.blogspot.com
#kidpit – Website: www.heidinorrod.wordpress.com – Twitter: @Heidi_Norrod
#nestpitch – Website: www.nikvukoja.wordpress.com
#pitchAmerica – Website: www.pitchamerica.wordpress.com – Twitter: @laurampohl
#pitchmas – Website: www.pitchmas.blogspot.com
#pitmatch – Website: www.manuscriptwishlist.com – Twitter: @PitMatch
#pitchslam – Website: www.pitchslamcontest.com – Twitter: @pitch__slam
#WCNV – Website: www.wcnvcontest.com
#Wepit – Website: www.getupandsavetheworld.com