INTRO: Why create a glossary?
I've said it before and I'll say it again: Twitter is an author's paradise. Authors, agents, editors, publishers, and other lit influencers make ample use of Twitter to share priceless advice, wish lists, trends, podcasts, blogs, new releases, and so much more. There's a strong indie publishing scene, too.
When you first start, Twitter can be hard to navigate. The tweets are constant, endless, and the 280 character limit prompts many people to use acronyms and word melds that you may not recognize or know how to put to use.
This Author's Guide to Twitter is designed to help you navigate the fast-paced world of Twitter. Bookmark this page and jump over any time you see see a term you don't recognize.
This will always be a list in progress, updated as the Twitter literature community (and my own knowledge) evolves. Don't see a term listed? Let me know!
Excluded from this list are: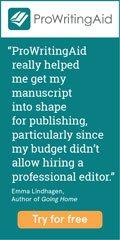 whole words related to writing that anyone can just stick a hashtag in front of (e.g. fiction, writing, etc.)
word melds with obvious connotations (e.g. fictionwriting)
handles (e.g. @____) because I couldn't possibly begin to list all the people writers should be following on Twitter
You'll find this guide useful outside of Twitter, too. Many of these terms are used on agent websites, author blogs, podcasts, and many other places. Take note, non-Twitter users.
Subscribe if you'd like to get updates in your email, or follow me on Twitter. Follow @RealLitBulbs
NOTE: Twitter has rules!
Like any website, there are rules that you need to follow, some official, others not so much.
For example, all the following terms are listed without hashtags, which is fine for a general search, but some need to be posted with a hashtag to be searchable for a specific purpose. For example, you want to put a hashtag if you're participating in a particular event, such as a pitch party, because those are the rules.
On the other hand, you do not want to put a hashtag in front of some terms, like MSWL, because it's only for agents and editors to use. You run the risk of being muted by the very people you are trying to reach if you hashtag terms intended only for a certain segment of the #TwitterLit word to use.
You'll only learn these rules by immersing yourself in the Twit lit community, so get started below!
AUTHOR'S GUIDE TO TWITTER: A Glossary
0-9 | A | B | C | D | E | F | G | H | I | J | K | L | M | N | O | P | Q | R | S | T | U | V | W | X | Y | YA | Z
#
10queries – agents explain why 10 queries in their slush pile were rejected or requested
12×12 – a support group for picture book writers
1st250 – Pitch party to get feedback on first 250 words of a manuscript
500queries – agents explain why 500 queries in their slush pile were rejected or requested

A
Adpit – Pitch party for adult literature focused on querying
agenting – Agents doing what agents do
alaac – American Library Association Annual Conference
amblogging – People who are currently blogging
amediting – People who are currently editing
amquerying – Writers currently querying their manuscripts (mswl, amagenting, 10queries, etc. are for agents/editors talking about the query process)
amreading – People who are currently reading
amwriting – People who are currently writing
ARC – acronym for Advanced Reading Copy. ARCs are copies of a book sent to a select few prior to publication to build up buzz and collect reviews
AppetiteForWords – a literary event held in Stratford, ON
askagent – Agents answer questions (not for querying)
askauthor – Authors answer questions
authorchat – conversations between authors
B
BAME – Black, Asian, and Minority Ethnic (term mainly used in U.K.)
BookBloggers – People who blog about books
BookBoost – books being promoted (usually new releases)
BookPortage – a Canadian ARC group
C
Camp NaNoWriMo – A literary event organized by the Office of Letters and Light
CampNaNoAdvice – Advice related specifically to Camp NaNoWriMo
canlit – Canadian Literature
canlitpit – Pitch party for Canadian literature focused on querying
CarinaPitch – Pitch party by Carina Press focused on querying
clifi – climate fiction
D
DiverseCanLit – Canadian literature by diverse voices
DV – Diverse voices (e.g. people of colour, people who identify as LGBTQ+, persons living with disabilities, and other minority voices)
DVpit – Pitch party for diverse voices focused on querying
F
faithpitch – Pitch party for inspirational or Christian literature focused on querying
FireButtChallenge – an event where writing partners challenge each other to meet writing goals
FREEebook – It's a free e-book for goodness sakes…get it!
G
GetPublished – Tips for getting published
GUTGAA – Pitch party (status unknown)
H
HEA – Happily ever after
I
indieauthors – referring to authors not represented by agents or traditional publishers
IARTG – a hashtag which allows your book promo to be retweeted by the Indi Author Retweet Group
IWSGpit – pitch party for various genres focused on querying (by Insecure Writer's Support Group)
K
kidlit – Children's literature, including PB, Early Readers, MG, and YA
kidpit – Pitch party for children's literature focused on querying
kisspitch – Pitch party for romance and erotica focused on querying
L
LGBT – Lesbian, Gay, Bisexual, Transgender. Sometimes includes other letters in the acronym or a plus sign to denote others who identify as on the LGBTQ+ spectrum
M
MG – Middle grade category of literature
MSWL – agents describe what's on their Manuscript Wish List
N
NA – New adult category of literature
NaNoWriMo – National Novel Writing Month
NaPoWriMo – National Poetry Writing Month
nestpitch – Pitch party (status unknown)
neurodiverse – People or characters who are not "typical" in their mental capacity or thought processes (e.g. people with
NoQS – Pitch party (status unknown)
novel19s – a tag to promote novels debuting in 2019
O
onwriting – quotes/musings about writing (and sometimes about Stephen King's book of the same name)
ownvoices – perspective of protagonist matches that of the author
P
PB – Picture book category of literature
PBpitch – Pitch party for PB focused on querying
peerpitch – Pitch party (status unknown)
pg70pit – Pitch party for various genres focused on querying
pit2pub – Pitch party for various genres focused on querying
pitchAmerica – Pitch party (status unknown)
pitchmas – A cancelled pitch party
pitchslam – Pitch party (status unknown)
Pitch party – a designated time when agents, editors, and/or publishers review pitches via author tweets
PitchWars – Mentoring program associated with pitmad
pitdark – Pitch party for "dark" manuscripts focused on querying
pitmad – Pitch party for various genres focused on querying
pitmatch – Pitch party (status unknown)
POC – People of colour
POCinpub – People of colour in publishing, usually used to spread awareness about the need for more people of colour in the publishing industry
Q
QueryKombat – Pitch party for various genres focused on querying
querytip – Agents, editors and experienced queriers providing advice
R
revpit – Pitch party focused on editing
S
scifi – science fiction
screenwriting – posts related to screen writing
SCBWI – Society of Children's Book Writers and Illustrators
selfpub – Self-publishing
sonofapitch – Pitch party (status unknown)
SFF – science fiction/fantasy
Slush pile – Queries in an agent's inbox
SundayBlogShare – Bloggers share their latest blog post (on a Sunday, of course)
W
WCNV – Contest for writing from color and native voices (status unknown)
Wepit – A cancelled pitch party
WeNeedDiverseBooks – an awareness hashtag promoting the need for more books by diverse authors
WIP – Work in progress
WriteMentor – Pitch party focused on mentoring
writemindset – a workshop series for writers
writerslife – Writers doing what writers do
writingprompt – Prompts for writers
writingsprint – A short period of time set aside for writing, sometimes as a group
writingtip – Writing advice
Y
YA – Young Adult category of literature